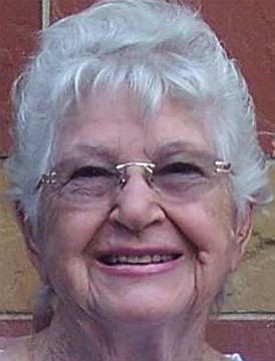 Originally Published: September 27, 2012 6:01 a.m.
Madelyn May Jacobson, 92, of Kingman passed away Sunday, Sept. 23, 2012, at the Joan and Diana Hospice Home. She was born Feb. 12, 1920, in Glendale, Calif.
Madelyn married Roy Jacobson in 1937 in Glendale at the tender age of 16. They were married 63 years when Roy passed in 2000. They retired to Bullhead City, Ariz., from Simi Valley, Calif., in 1978 and loved boating. They moved to Kingman in 1989 to be closer to family.
Madelyn is survived by her daughter, Jacquie (George) Barry of Maryville, Tenn.; son, Steve (Eileen) Jacobson of Kingman; six grandchildren; and seven great-grandchildren.
A memorial service will be held Saturday, Sept. 29, at Sutton Memorial Funeral Home, 1701 Sycamore Ave., Kingman.
In lieu of flowers, donations can be made to the Joan and Diana Hospice Home, 812 Airway Ave., Kingman, AZ 86409.