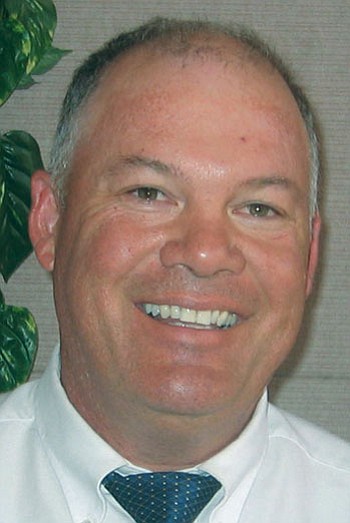 Originally Published: April 2, 2013 6 a.m.
KINGMAN - The sky is not falling when it comes to the city's bleak revenue situation, but it could come crashing down in a few months if steps aren't taken now.
That's the message Mayor John Salem delivered in advance of tonight's public hearing on four possible tax ordinances.
"What's being proposed is a long-term plan to get the city back on its feet, so to speak," said Salem.
The Chamber of Commerce has participated in budget discussions, but the organization does not support raising the sales tax without assurances.
In a letter the Chamber sent to members last week, Executive Director Pam Wilkinson said if Kingman raises its sales tax it will be higher than Lake Havasu City or Bullhead City rates, meaning people will buy big ticket items, such as vehicles, outside of Kingman.
The chamber wants to know how new tax revenue would be distributed and if the tax increases have a sunset clause.
Salem said the city has $1.5 million more in expenditures than what it has taken in each of the past three years, an unsustainable situation.
The City Council has cut more than $10 million in expenses over the past three years.
"We will be OK through the next fiscal cycle, but when we move into (fiscal year 2014-15) we'll be into our reserve."
If that happens, he said, they city runs the risk of losing its bond and credit ratings, which in turn would make the hole it's in that much more difficult to crawl out of.
The ordinances on the table for today's public hearing are as follows: Decrease by 1 percent the restaurant and bar tax; increase the sales tax rate by either one-half cent or .65 cent; and reduce the water base rate by $2 a month.
A 1 percent sales tax the state imposed three years ago expires at the end of May. The one-half-cent or .65 cent increase the city proposes would come out of that 1 percent. If approved, the increase would go into effect July 1.
A half-cent bump in sales tax would generate an estimated $2.25 million a year. A .65-cent increase would generate about $3 million a year.
Decreasing the bar and restaurant tax by 1 percent would hit city coffers with a $600,000 annual reduction and a $2 reduction in monthly water bills would cost the city about $432,000 a year.
Salem said shared revenue with the state continues to diminish. This is funding derived from a host of sources, such as the vehicle licensing tax, impact fees, lottery and Powerball revenue, highway funds and construction sales tax.
The state used to redistribute a percentage of these funds back to the city of origin, but in recent years the Legislature has taken all or almost all of the revenue to help fund state government.
That taking has left Kingman in a bad position, said Salem.
Since almost every facet of government is paid out of the general fund - which receives the bulk of its revenue through sales tax - the city is in trouble.
"Police and fire services cost us $12 million a year," said Salem. "We only collect about $10 million in sales tax. We're already down to our threshold levels (for emergency services)."
While the mayor said the city will try to be as flexible as possible through these trying times, he has drawn a line in the sand.
"We're not going to shut down any fire stations," he said. "We have 10 vacancies on the police department we have not filled ... the departments have already seen drastic cuts and we're not cutting anymore."
Many expenses for both departments, such as fleet vehicles and emergency equipment, are not optional, he said, but are "compliance issues" based on state and federal guidelines for emergency services.
That means other services could be gutted.
The Powerhouse will shut down, he said. Tourism will lose its $190,000 annual subsidy. The swimming pools will be closed and parks' rights of way won't be maintained, he said.
Regarding the Chamber's concerns, Salem doesn't think Kingmanites will shop for big items elsewhere.
"It's comparing apples and oranges," he said. "We're all losing revenue because the state keeps taking from us."
Click for home delivery with comics, grocery deals, inserts, TV listings, coupons and more