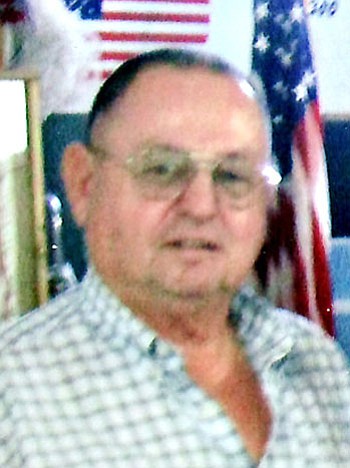 Originally Published: April 7, 2013 6 a.m.
James "Jim" Edgar Kash, born in Hillsdale, Mich., on March 31, 1938, passed away Sunday, March 10, 2013.
Jim is survived by his six children, Sophie (Den) Hood of Mesquite, Nev., John (Michele) Kash of Tempe, and Doyle Kash, Jeff (Sherry) Kash, Brian Kash and Julie Purcell, all of Kingman. He is also survived by his grandchildren, Melissa (John) Harris of Corona Del Mar, Calif., Sarah and Rachel Kash of Tempe, and Michael and Bradley Kash, Kaylene Bryce and Kyl Purcell, all of Kingman; and five great-grandchildren.
He was predeceased by his wife of 48 years, Teddi L. Kash (2008). Jim married Teddi April 4, 1959, while both were in the Army. Jim served in the Army from 1957 to 1963, doing tours in Korea and Okinawa.
Jim was a devoted husband and father, and very involved in the VFW Post 10386 as a life member. He was a former commander and member of the Cooties, and involved with Korean vets. Most of his work life revolved around truck driving and construction.
The memorial service will be at 11 a.m., Saturday, April 13, at the VFW Post 10386, 3036 John L Ave., for all who would like to come and celebrate his life.
In lieu of flowers, donations can be made to the VFW National Home for Children in Eaton Rapids, Mich.