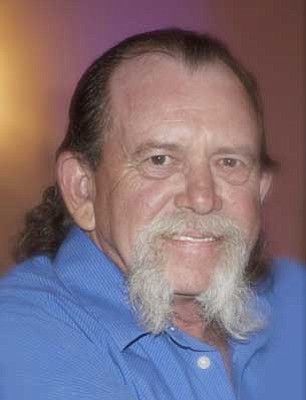 Originally Published: April 12, 2013 6:01 a.m.
Michael Cummins, 57, passed away Monday, April 1, 2013, at his residence in Glendale, Ariz. Mike was born Oct. 19, 1955, in Glendale, Calif. Mike moved to Arizona in 1969, and he lived the rest of his life between Kingman and Phoenix areas.
Mike was preceded in his passing by his parents, Frank and Shirley Cummins; brother, Randal Cummins; and sister, Diane Cummins.
Mike was survived by his three sons, Jet (Sandra Messersmith) Cummins, Sky (Lisa Bennett) Cummins and Ski Cummins of Kingman; daughter, Brandi (Al) Carlos of San Tan Valley, Ariz.; three grandsons, Tyler Krabbe, Ty Carlos and Branden Cummins; granddaughter, Reese Carlos; sister, Patricia (Ernie) Anchondo of Bullhead City; nieces, Desiree Cummins, Ashley Parker and Amber (Brandon) DeWitt; and great-niece, Parker Dewitt.
Mike enjoyed cooking for others, spending time with his grandchildren, billiards, golf, baseball, helicopters, horses, boats and cars.
A celebration of his life will be held at 2 p.m. Saturday, April 20, in Deer Canyon in the Hualapai Mountains.