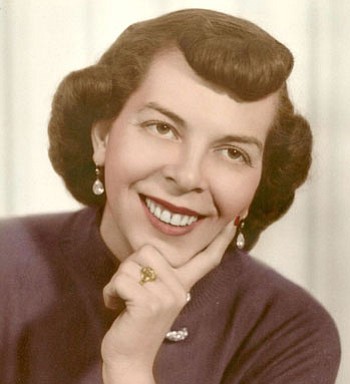 Originally Published: April 17, 2013 6 a.m.
Bernice Alberta Cline passed away April 12, 2013, in Tucson. She was born Feb. 15, 1933, in Redondo Beach, Calif., one of nine siblings born to Peter and Dora Bartmus.
Bernice graduated from Kingman High School in 1952. She worked for Ford Motor Company Proving Grounds for a while and was an active member of the Mohave County Cowbelles. In 1969 she married Russ Cline and moved to her family's ranch, where she lived for the next 25 years. Bernice raised and home-schooled their two children while helping with ranch work and cooking for a crew during roundup.
Bernice is survived by her brother, Klein Bartmus; sisters, Betty Brock, Mary Boice, and Libby Fourkas; son, Nick Cline; daughter, Debbie Cline Cutrell; and grandchildren, Sarah Cline, James Cutrell, and Cole Cutrell.
Services will be held at 10 a.m. Saturday, April 27, at Mountain View Cemetery, 1301 Stockton Hill Road, Kingman.