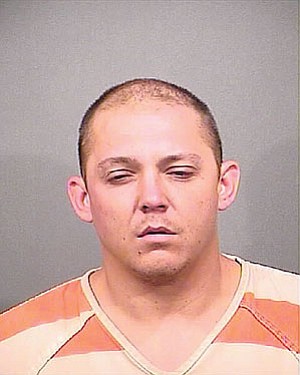 Originally Published: August 12, 2013 12:28 p.m.
KINGMAN - An early morning drug raid yielded methamphetamine, marijuana, a weapon and drug paraphernalia on Friday.
According to Mohave County Sheriff's spokeswoman Trish Carter, detectives with the Mohave Area General Narcotics Enforcement Team, along with deputies and a K9 unit, served a search warrant at a home in the 3000 block of Lass Avenue at about 6 a.m.
They arrested Kelly Liane Williams, 39, and 32-year-old Michael Raymond Lagana on felony charges of possession of dangerous drugs, possession of marijuana, possession of drug paraphernalia and child abuse per domestic violence, as a young child was at the residence.
Williams also was charged with possession of a weapon by a prohibited person. The child was released into the custody of relatives.