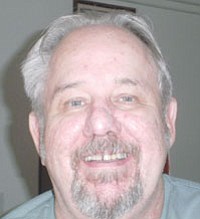 Originally Published: August 13, 2013 6 a.m.
KINGMAN - Everybody talks about returning the government to the people, but Thomas McKean is ready to do something about it.
McKean, a soft-spoken and articulate grandfather and Navy retiree from Bullhead City, wants to establish the Mohave County Common Law Grand Jury, which, if successful, would become the seventh of Arizona's 15 counties to do so, and one of a number that are being established nationwide.
So far, a push by the National Liberty Alliance to reinstate common law grand juries in each of the 3,141 counties that exist in the United States has gained traction in 36 states and more than 160 counties, just in the last 30 days.
Some of these "citizen" grand juries have so far indicted Presidents Barack Obama and George W. Bush, the Queen of England, the Pope and the nation of Canada.
Those indictments have failed to result in legal action.
"Such indictments have not yet been held to be actionable in the courts," said Toni Massaro, a law professor at the University of Arizona.
Even so, McKean has reserved the Bullhead City branch of the Mohave County Library for 6:30 p.m. tonight to hold a meeting and perhaps a vote on the matter.
"It's going to be a 45-minute presentation," said McKean, "followed by a short question and answer period."
McKean said attendees would be asked whether they want to form a common law grand jury in Mohave County.
If enough of them vote yes - McKean said he needs at least five residents to sign on, but hopes for many more than that - those same people would be invited to serve as "jurists" on the common law grand jury.
That will be the easy part. The more difficult aspect will come later, after the common law grand jury is formed with 25 members who represent each of Arizona's 15 counties - and they see how seriously the established government takes them.
Massaro, the law professor, said common law grand juries have been around for quite some time.
In fact, all grand juries were independent until 1946, and very often they served as a buffer between the people and government, which was their purpose.
In 1946, however, federal court rules were revised, the grand jury system was codified and grand juries essentially became legal tools used by government prosecutors rather than independent investigative bodies with scant limitations on what - and who - they could look into.
Gone were the days that grand juries could investigate virtually anything or anyone - especially crooked politicians - and instead were allowed to look into only what prosecutors presented them.
McKean candidly acknowledged he is not an expert on common law, which originated centuries ago in England. Common law is unwritten and is based on court decisions and social customs.
McKean said his interest is in the process, something he believes will be unimaginably simple, on paper at least, because the mechanism to enact such grand juries, he said, is contained in the Bill of Rights.
He also said the U.S. Supreme Court in a 1992 decision gave counties the right to form their own common law grand juries.
Justice Antonin Scalia wrote the majority opinion in the 6-3 decision, noting that grand juries are mentioned in the Fifth Amendment of the Bill of Rights, but not in the body of the Constitution. That distinction, said Scalia in the United States v. Williams, assigned significant power to grand juries.
The conservative justice said the grand jury belongs to "no branch of the institutional government, serving as a kind of buffer or referee between the government and the people."
"We're not out to nullify the courts or the police," said McKean. "This is the only way to redress wrongs."
He also knows the status quo will resist the movement.
"There have been roadblocks and concerted efforts to defuse our efforts," he said. "We expect that will continue."
Mohave County Attorney Matt Smith said he has no interest in defusing anyone's efforts, but he does see a number of problems with McKean's goal.
"The authority for convening grand juries is written in statutes by legislators and by rules written by the Supreme Court," said Smith.
The County Attorney said grand jurors don't name themselves, but are selected through voter registration rolls and the Arizona Motor Vehicles Department.
"They have no legal authority to indict, and that's probably a good thing," said Smith. "This protects individual rights and ensures a fair process."
According to the National Liberty Alliance, the primary goal of returning to common law grand juries would be to "expose all political fraud and corruption."
The group believes it can turn the political and judicial "clocks" back to 1789. Some of the other things the group believes the movement will do is allow grand juries to indict criminals "including judges and politicians," reinstate the real duties of sheriffs, get back armories and militias, stop Agenda 21, ban genetically modified organisms, ban high fructose corn syrup, stop chemtrails, end all gun control, and "delete" the Internal Revenue Service and the United Nations from New York City.
McKean said the push to reinstate common law grand juries is by necessity a nonpartisan effort - so much so, he said, that anyone serving on the grand jury who expresses a partisan viewpoint would be removed.
"The need for nonpartisans cannot be overstated," he said. "There is what I would call a natural leaning to one's family, friends and culture. That can happen and still support and serve the Constitution. It is only when those present as an agenda of sorts that it becomes problematic. In that case a jurist, a student or graduate of law - stressing student of law - who demonstrates partisan behavior would be removed for 'due cause,' and another jurist would replace him or her.
"The Common Law Grand Jury (CLGJ) is a self-correcting instrument with an imperative of upholding the Constitution thorough participation and application. Through this uniformed understanding, justice will be served."
The jury, grand or otherwise, is still out on whether McKean and others will put off this bloodless coup, but history suggests they have their work cut out for them.
More like this story