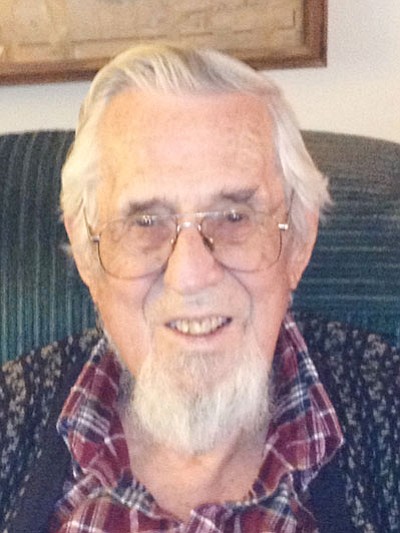 Originally Published: August 25, 2013 6 a.m.
James "Jim" Allen Addington passed away on Wednesday, Aug. 21, 2013, after a brief illness.
James was born in Winchester, Ind., on Aug. 17, 1933. As a boy, whose father was also named James, Jim went by Allen until he served in the U.S. Navy in the Seabees from 1951 through 1955. In the service it was last name first, middle initial. He was stationed in Adak, Alaska, the Philippines, and Mercury, Nev., in 1955 at the Atomic Weapons Testing Base.
Jim is survived by his daughter, Kathleen of Kingman; a son, James Jr. of Boise, Idaho; a son, Charles (wife Sharon) of Orange, Calif.; and a sister, June Stephens (husband Boyd) of Florida. Jim is also survived by four grandchildren and three great-grandchildren, and numerous cousins in Indiana.
His wife of 54 years, Margaret, preceded James in death.
No services are planned per his wishes. An Open House will be held for friends and relatives from 1 to 4 p.m., Saturday, Aug. 31, at 1704 Atlantic Ave., Kingman. Call (928) 897-3086 or (928) 753-5837 with any questions.
In lieu of flowers, please make a donation to the Retinitis Pigmentosa Foundation at info@rpfoundation.in.