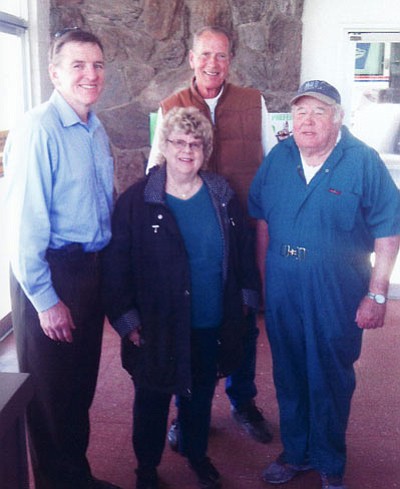 Originally Published: December 19, 2013 6 a.m.
Our next executive meeting will be at 6 p.m. Jan. 13 at Calico's Restaurant, 418 W. Beale St. For more information, call (928) 765-2242 or visit: www.downwindersofmohavecounty.com.
Pictured is U.S. Rep. Paul Gosar, R-Ariz., with Mohave County Supervisor Gary Watson, Danielle Stephens and Eddie Pattillo. The congressman offered his support to the Downwinders of Mohave County and has been available to meet with the organization even though he has a busy schedule. We wish to thank him for his continued support.