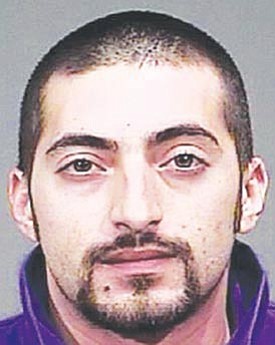 Originally Published: February 5, 2013 6:01 a.m.
Codie Levi Mejia, the 27-year-old Kingman father accused of shaking his baby son to the point of causing serious injury, pleaded not guilty Monday to one count of felony child abuse and one count of domestic violence by aggravated assault.
Mohave County Superior Court Judge Steven Conn informed Mejia that he faces 10-24 years in prison for each count and will not be eligible for probation if convicted.
Mejia's son, who's just over a year old, was taken to Kingman Regional Medical Center on Christmas Eve and then airlifted to a children's hospital in Las Vegas. He was airlifted once again that week to a children's hospital in Phoenix.
Doctors determined that the child suffered a broken vertebrae, brain hemorrhaging and brain shearing, which occurs when the brain is subjected to extreme acceleration and deceleration force, according to police.
Mejia told officers with the Kingman Police Department that he had fallen asleep after smoking Spice, a synthetic form of marijuana. He claimed that when he woke up he realized that his son had fallen off the bed and was unconscious. He told police that he called 911 and tried to revive the infant by shaking him.
Police do not believe Mejia's version of events, and the baby remains hospitalized and cannot eat or breathe on his own, said KPD Sgt. Bob Fisk.
Mejia has a $100,000 bond and is still in custody at the Mohave County Jail.
When the case was presented to a grand jury in January, the child's mother was indicted on one count of child abuse and one count of endangerment by domestic violence.
But that case was dismissed after Doug Camacho, a prosecutor with the Mohave County Attorney's Office, determined that he didn't have sufficient evidence.
The mother of the child was not present at the time of the alleged incident, but the grand jury decided she should face charges based on instances when she took the baby to the hospital under suspicious circumstances, Camacho said.
"One time she took the baby out of the hospital against medical advice," Camacho said.
Camacho speculated that the grand jury believed the mother knew that Mejia had shown violent behavior toward the baby in the past but did nothing about it.
Mejia's next court appearance, a case management conference, is scheduled for 8:30 a.m. Feb. 22.