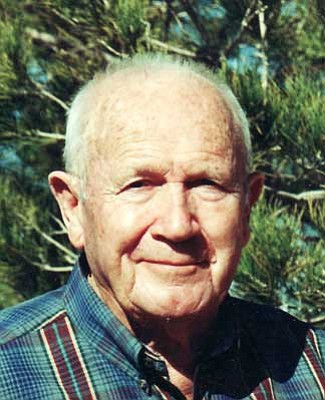 Originally Published: February 8, 2013 6:01 a.m.
Leonard F. Gruener, 95, peacefully passed away Sunday, Jan. 27, 2013. He was born Oct. 9, 1917, in Bakersfield, Calif. Leonard was living with his daughter Margaret in Kingman at the time of his passing. He was married to Jane Marie Sailer in 1941 and they had five children. Leonard's mother was born in Virginia City, Nev., during its heydays in 1893.
Leonard was in the U.S. Army during World War II. He served with the 13th Armored Division, the Black Cats, in Europe.
Leonard's little piece of heaven was at his home in Golden Valley, where he was one with the desert. There he tended to his gardens, collected rocks, and watched and fed God's critters of the desert. Leonard lived in Golden Valley 25 years after retiring and moved there from Long Beach, Calif.
Leonard was preceded in death by his daughter, Susan Gruener. He is survived by his wife of 72 years, Jane; his daughter, Margaret Lippincott of Kingman; his sons, Fred Gruener of Huntington Beach, Calif., Gordon Gruener of Kingman, and William Gruener of Ventura, Calif.; eight grandchildren; and 16 great-grandchildren.
Services will be private at a later date.
In lieu of flowers, donations can be made to KRMC Hospice, 1790 Sycamore Ave., Kingman, AZ 86409-3566.
More like this story