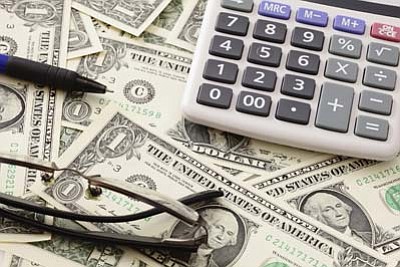 Originally Published: February 11, 2013 6:01 a.m.
Pawnshop owners in Mohave County aren't too thrilled about a new dollar per transaction fee the Mohave County Sheriff's Office wants to charge to cover the cost of a new pawn ticket tracking system.
The Board of Supervisors will hold a public hearing on the proposed fee on May 6 at the County Administration Building.
Arizona Revised Statutes require pawnbrokers to provide local sheriff's offices with the name, address, phone number, fingerprint and a description of the person pawning an item and a description of the item being pawned within 48 hours. Even though the law allows it, MCSO currently doesn't charge pawnbrokers a fee.
Pawnbrokers are objecting to the fee because many of them already have to pay a per transaction fee to local police departments.
"I average around 9,000 tickets a year between my two shops. The city of Kingman already charges me three dollars a ticket," said Jerry Homer of Pawn World. "That cost gets passed down to customers, who don't have much money to begin with. That's why they're here."
"We pay around one or two dollars a ticket to Bullhead City," said Tony Shaddiz of Pawn Plus in Bullhead.
Chad McQualcy of Pawn Starz in Lake Havasu City wasn't too keen on the idea either, even though the Lake Havasu Police Department doesn't charge a fee for processing tickets.
Mohave County Chief Deputy Sheriff Jim McCabe explained that the office wants to charge the fee to cover the cost to subscribe to and operate a new national Internet pawn ticket database called Leads Online.
A license to access the system is expected to cost the department nearly $6,000 a year, he said. The cost doesn't include the cost for dispatchers to input the information into the system and for detectives to check and double check the system. The county's Office of Management and Budget did a cost analysis of the system and suggested the $1 fee.
"This is not a profit maker," McCabe said. But it will make it easier to recover stolen property and track down suspects.
The new system is accessed through the Internet and requires the name, address and a photo of a customer, along with photos of the pawned item and a customer's fingerprint, McCabe said.
"That sounds like a lot of extra steps," Shaddiz said. "I have around 100 customers a day."
It is extra work, McCabe said. But, all of that information makes it easier to recover stolen property and track down suspects, even if the stolen item is pawned out of state.
"We had the chance to try it out for 30 days and were able to track an item that was stolen in Bullhead City to a pawnshop in Henderson (Nev.) and an item that was stolen in Kingman to a shop in Lake Havasu City," he said. "That's something that would have been difficult under the current system."
If all goes well, MCSO may contact local police departments to see if they would like to use the system, McCabe said. That may lower city pawn ticket fees, but that decision would be up to the individual cities, he said.