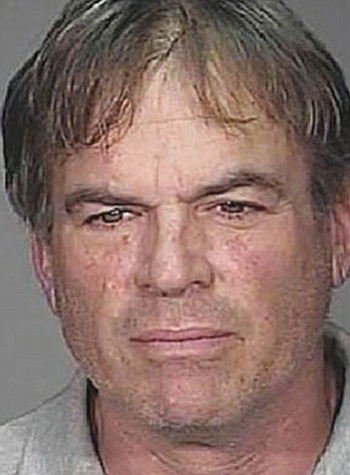 Originally Published: February 20, 2013 6:01 a.m.
KINGMAN - Both sides in the Darrell Ketchner murder trial agree that he killed Ariel Allison and attempted to kill Jennifer Allison, but they don't agree why.
In opening statements Tuesday, Ketchner's defense attorney said it was a sudden, volatile quarrel that led his client to attack ex-girlfriend Jennifer Allison and kill her daughter. The prosecution, however, contends Ketchner showed up the night of July 4, 2009 with murder on his mind.
"There is no question of who is responsible for these acts," said defense attorney David Shapiro to the jury as he pointed to Ketchner. "(But) the world lives in context."
An ocean of facts will show that this was not premeditated, Shapiro added.
Prosecutor Megan McCoy walked the jury through Ketchner and Jennifer Allison's relationship, which started in the late 1990s. McCoy called their relationship dynamic a family, since both of them brought their own children with them into the relationship and they had three children together as well, she said.
"He was attacking his family that night," McCoy said.
In 2008, the arguments between Ketchner and Jennifer Allison became physical. Ketchner attacked Jennifer Allison and threatened to kill her, McCoy said.
Jennifer Allison got a restraining order against Ketchner, but the two continued to talk, and after some time the order was dropped and Ketchner was welcomed back into the home, McCoy said.
He was kicked out again in 2009. Jennifer Allison secured another restraining order, McCoy said. The two would work out times for him to be with the children when he was in town, but they did so from neutral locations.
The order was again dropped in March 2009 after Ketchner asked Jennifer Allison to take him back, McCoy said.
Within a week, Ketchner was again yelling and threatening her, McCoy said.
At one point in late March, Ketchner allegedly smashed the windows of a vehicle parked in front of Jennifer Allison's home. The boyfriend of one of Jennifer Allison's daughters owned it.
Jennifer Allison got another restraining order.
"Things had gotten out of hand," McCoy said. "She kept it this time."
McCoy portrayed Jennifer Allison as a woman taking control of her life by setting rules and creating boundaries for Ketchner.
Ketchner allegedly asked for permission to take his children swimming on July 4, 2009. Jennifer Allison told him no, McCoy said. Additionally, Ketchner was not invited to their daughter's birthday party, which was reportedly being celebrated that day.
Jennifer Allison took her children to see the fireworks that night. All of her children were with her, including Ariel Allison, who was in town on a break from college.
After the fireworks, the family went home.
Jennifer and Ariel Allison were sitting at the kitchen table having a discussion when Ketchner allegedly opened the front door and walked in the house wearing all black and holding a knife, McCoy said.
Jennifer Allison attempted to run, but Ketchner grabbed her by the hair and attacked her, McCoy said. She managed to get out the front door, where McCoy said neighbors heard her scream: "He's stabbing me. I'm going to die."
Those neighbors also saw Ketchner attacking her, McCoy said.
He stopped, walked back into the house and emerged a few moments later with her gun, which he used to shoot her in the head, McCoy said.
Jennifer Allison survived the attack but was left with multiple physical and mental injuries, numerous scars and a dead daughter.
"No one saw what happened to Ariel Allison," McCoy said.
Police found Ariel Allison in her mother's bedroom lying in a pool of her own blood. By the time police secured the residence, she was dead.
Ketchner allegedly attacked Ariel Allison more than once, stabbing her nearly 10 times in the kitchen and bedroom. He entered the house with the sole intention of harming these women, McCoy said.
He intended to kill Jennifer Allison and he intended to kill Ariel Allison, McCoy said.
"The defendant is guilty," she said.
Ketchner was indicted on six charges - first-degree murder, attempted first-degree murder, three counts of aggravated assault by domestic violence, and burglary.
If convicted of first-degree murder and attempted first-degree murder, Ketchner faces the death penalty.
The trial is expected to last more than a month.