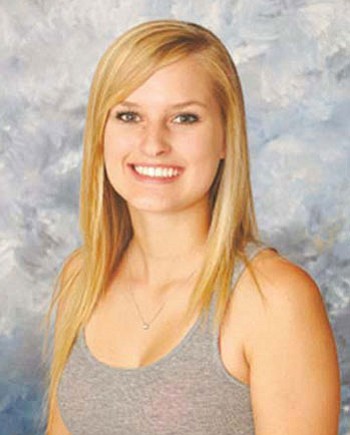 Originally Published: February 24, 2013 6:02 a.m.
KINGMAN - Last week, jurors in the Darrell Ketchner trial got to hear firsthand reports from neighbors, firefighters, police officers and paramedics about the July 4, 2009 attack on Jennifer Allison and the death of Ariel Allison.
Tim Walsh Jr., 34, said he was jolted awake by Jennifer Allison's screams after falling asleep on his parent's couch after the family's annual Fourth of July barbecue. His parents have lived next door to the Allison family for many years.
"My dad opened the door and I could hear the screaming that much more clearly," he said. "She was saying, 'He's killing me. He's killing me.' She was screaming his name and saying 'Darrell, get out of the house.'"
Walsh said he followed his father out of the house to the fence that separated their property from the Allison family and also started shouting for Ketchner to come out of the house.
Jennifer Allison was about 10 to 15 feet away from him when Ketchner walked out of a side door to the house and shot her in the back of the head, he said.
"I didn't even realize he had a gun until he shot her. She just dropped," Walsh said.
Denise Walsh, Tim's mother, began to cry and had to pause a moment as she described her terror that night as she stood by the door to her home, saw the gun in Ketchner's hand and realized how close her husband and son were to him.
She described the frantic rush back into their home to lock doors, load guns and call 911 after Ketchner shot Jennifer Allison.
"It was Darrell Ketchner that did it," Ryan Walsh, another son of Denise Walsh, can be heard saying on one of the 911 tapes.
Kingman Police officer James Kern was the first person to enter the house as officers rushed in to check to see if Ketchner was still in the home.
"There was blood all over the place," he said. "From where I was standing in the hallway I could see (Ariel Allison) lying on the bedroom floor. She had her head up and she was looking over her feet. Then she put (her head) back down."
"So when the suspect left, Ariel was still alive?" John Napper, Ketchner's attorney, asked Kern.
"Yes," Kern said.
Napper also questioned Kern about the search for Ketchner near the Mohave County Credit Union when Ketchner was later found passed out on the Cerbat Golf Course.
"Wouldn't (Ketchner) have had to go in the opposite direction of the credit union to get to the golf course?" Napper asked.
"We just had the information that people were giving us, and that was not very much," Kern said.
Tanner Miller, an engineer/paramedic with the Kingman Fire Department, said he and another firefighter/paramedic found Jennifer Allison on her side in a pool of blood in the driveway.
Napper asked if paramedics were able to determine if Jennifer Allison's head wound was from a gunshot or a knife.
"On scene we weren't sure. You wouldn't have been able to tell without rinsing out the blood and pulling back her hair," Miller said.
Another firefighter/paramedic said he arrived to find police officers performing CPR on Ariel Allison in the bedroom.
He described placing his hand over a wound in Ariel's chest at one point in an effort to keep blood from seeping out during compressions.
Paramedics tried to give Ariel Allison a chance, he said. They bandaged her chest wound and started IVs to replace lost blood, but she was gone.
Ketchner's trial continues this week.