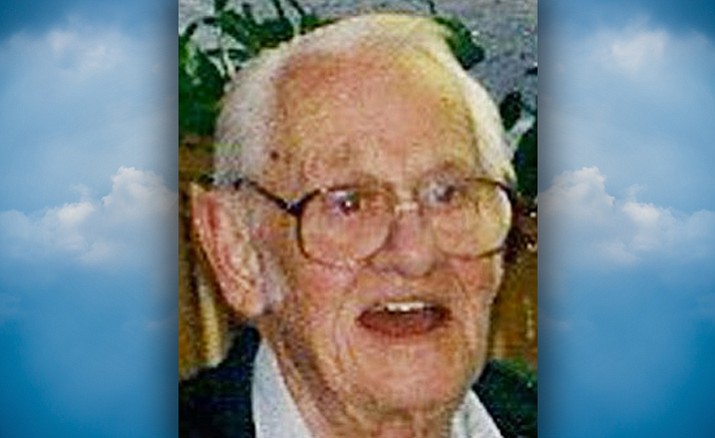 Originally Published: January 3, 2013 6 a.m.
Robert "Bob" Rudolph Goldenstein, 89, of Truxton, Ariz., was called home to be with the Lord on Monday, Nov. 19, 2012. He went peacefully with family by his side.
Robert was born on Sept. 25, 1923, to Rudy and Winnie Goldenstein in Glenville, Neb.
He moved to Arizona in 1937. He was a graduate of Kingman High School and joined the Army soon after graduation.
After serving in the war, he returned home a decorated World War II veteran with medals including a Purple Heart, Silver Star and many others.
While living on the Hualapai Reservation, he soon met his wife of 59 years, Rose Tapija, and they had five children. Together they lived in parts of Arizona, California, New Mexico and Nevada, owning and operating various motels, restaurants, gas stations, car dealerships and grocery stores, finally settling down in Truxton, where they ran the small grocery store in Peach Springs for the last 30 years.
Robert was a happy-go-lucky guy who was always willing to help another in need.
He was a loving husband, father, grandfather and great-grandfather. He will be greatly missed.
He was preceded in death by his two brothers, John and Lou, and his son, Richard.
He is survived by his wife, Rose; his children, Bob, Vic, Ron, Marie and Ralph; his 15 grandchildren; and 18 great-grandchildren.
Services for Robert will be held at 10 a.m. Saturday, Jan. 5, in the Tribal Gym in Peach Springs; graveside services will follow at Laughing Jack Cemetery on the Hualapai Reservation and a potluck luncheon will follow at the Peach Springs Gym.