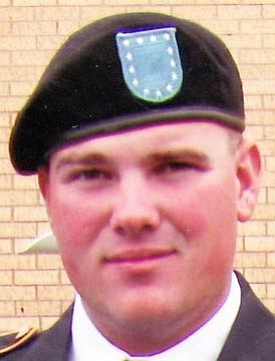 Originally Published: January 6, 2013 6 a.m.
After joining the Army on July 2, 2012, Army Pfc. Dillan Yarbrough graduated basic military training at Fort Sills, Okla., on Sept. 13.
Following graduation, he attended AIT Training for Field Artillery Tactical Data System Specialist. He was pinned on Nov. 6 at Fort Sills.
Dillan is stationed at Fort Bliss, Texas, until further notice.
Dillan is the son of Dawn Murray and Marvin Yarbrough of Kingman. He is a 2010 graduate of Kingman Academy of Learning. Dillan's family and friends are so proud of him for choosing to serve his country.