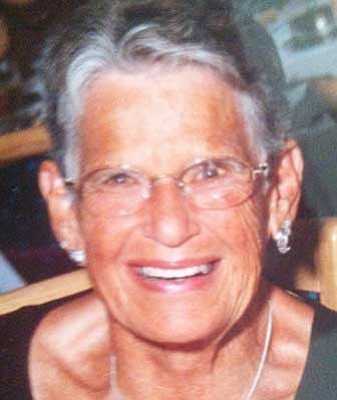 Originally Published: January 10, 2013 6 a.m.
Enid passed away at home in Valle Vista (Kingman) Monday, Jan. 7, 2013. She was born to Kenneth and Dorothy Floria in Big Rapids, Mich., and graduated from Barryton High School. She married Billy Ray Slankard Oct. 28, 1950. She was employed by and retired from Reed City Hospital after 34 years.
She and Bill made Lake Havasu City, Ariz., their permanent home in 1999, moving to Valle Vista in 2005.
Enid volunteered for the Havasu Regional Medical Center Auxiliary and the Kingman Regional Medical Center Auxiliary. She was a member of the Lake Havasu City Women of the Moose Chapter 1608.
Enid is survived by her husband of 62 years, Bill; daughter, Anna Mascho of Lake Havasu City; grandsons, Patrick (Tori) Mascho of Middleville, Mich., and Marc Mascho of Grand Rapids, Mich.; great-grandchildren, Ryelee, Elijah and Lily Mascho, all of Middleville; sister, Kay (Al) Degrow; and brother-in-law, Robert (Shirley) Slankard.
She was preceded in death by her parents and son Richard "Rick" Slankard.
The family would like to extend thanks to all those who kept Enid in their thoughts and prayers through her seven-year fight with cancer. She was one tough lady and was loved by many.
In lieu of flowers, donations may be made to KRMC Hospice of Kingman, the Humane Society of your choice or the Richard Slankard Memorial at the Rambadt Park in Reed City, Mich.
There will be a celebration of life at 1:30 p.m. Sunday, Jan. 13, in the Valle Vista Club House, Kingman. A burial service will be held in Reed City at a later date.
More like this story