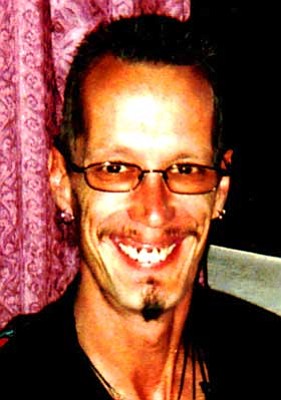 Originally Published: January 11, 2013 6:01 a.m.
Jeffrey Dean Cornelia was born in Great Falls, Mont., Oct. 18, 1966, and died in Kingman Tuesday, Jan. 8, 2013.
His surviving family are: daughter, Danielle or Dani; wife, Melissa; former wife, Tennyson; father, Bill, and his wife, Mary; brother, Jim, and wife, Tracy, and nephew Derik; sister, Kathrine and husband, Greg, and nephew Damon; Ray Schaffer, whom he loved like a father; half-sister, Anna Madison; and step-brothers Jeff and Jason Hatfield and families.
Jeff's mother, Fran Carter; and his sister, Angela Dawn, preceded him in death.
Jeff's wishes for any sentiment would be in the form of a donation to Cornerstone Mission, 3049 Sycamore Ave., Kingman, AZ 86409. Condolences may be posted on his Facebook page.