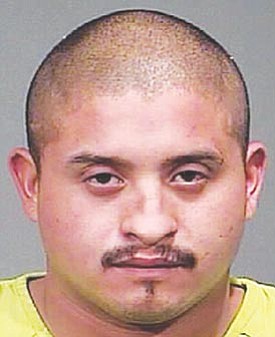 Originally Published: January 15, 2013 6 a.m.
A 23-year-old Kingman man who allegedly stabbed a man during a fight at the victim's home was arrested Sunday night.
Anthony Ray Cortez was booked into the Mohave County Jail on felony charges of aggravated assault with a deadly weapon and aggravated assault with serious physical injury.
The victim was airlifted to a hospital in Las Vegas for reported treatment of a brain bleed. He was reportedly slashed at least once in the jaw area.
Officers went to the victim's home in the 2500 block of Simms Avenue around 9:40 p.m. after a neighbor reported a fight, said Kingman Police Sgt. Bob Fisk.
Officers are still investigating the cause of the fight, but it is believed that Cortez and the victim were arguing over a woman, Fisk said.
Cortez admitting to fighting with the victim but denied stabbing him, Fisk said. Officers at the scene recovered a knife, but it's not clear if that was the knife that was used, he added.
The victim was listed in stable condition Monday.