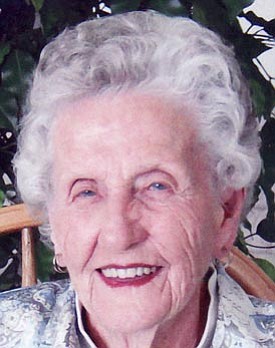 Originally Published: January 17, 2013 6 a.m.
Neva Daves, 94, passed away Friday, Jan. 11, 2013. She was born March 13, 1918, at the family home near Douglas, Ariz.
The family later moved near Pipe Valley, Ariz., where she was raised until the age of 15.
That was when the family moved to Kingman.
Neva was preceded in death by her husband of 69 years, Wilson Daves, in 2004. She was a devoted and loving wife, mother and grandmother.
She is survived by her daughters, Lois Jennings (Don), Arlene Tingle (Richard), Annette Potter (John), all of Kingman, and Deborah Richard of Glendale, Ariz.; 10 grandchildren; 19 great-grandchildren; and one great-great-grandchild.
Memorial services will be held at 2 p.m. Saturday, Jan. 19, at the Kingdom Hall of Jehovah's Witnesses, 4335 Stardust Road, Kingman.
More like this story