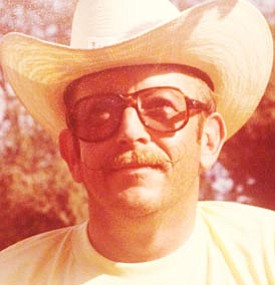 Originally Published: January 20, 2013 6 a.m.
Philip H. Tuttle, born on Jan. 18, 1941, pulled the ultimate vanishing act on Sunday, Jan. 13, 2013. Magicians never die; they just vanish.
He was preceded by his father, Philip B. Tuttle; stepfather, Don Lowe; mother, Sally Lowe; stepmother, Tomoi Otomoto "Mickey" Tuttle; son, Rob Rhodes; and stepson, Joey Todaro.
He leaves behind his wife, Susan; his sons, Philip A. (Theresa) Tuttle, Jerry Tuttle, Eric Tuttle, Kerry Rhodes and Evan Tuttle; his daughters, Melody (Jason) Witham and Donna Tuttle; his brothers, Rollin (Susan) Lowe and Randy (Carol) Lowe; 14 grandchildren; seven great-grandchildren; and many nieces and nephews.
He loved music, magic and flying.
His services were held on Jan. 15 in Mesa. Phil lived in Kingman from 1974 to 1981.