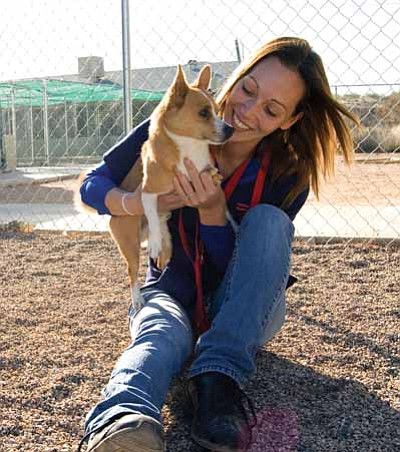 Originally Published: January 23, 2013 6:01 a.m.
The Western Arizona Humane Society is one of 50 national finalists in the American Society for the Prevention of Cruelty to Animals' Rachael Ray $100K Challenge.
"We're very excited about this," said WAHS CEO Victoria Cowper. "This challenge is a great motivator for our team of shelters and the communities they serve."
WAHS runs the animal shelter in Lake Havasu City and the Mohave County Animal Shelter in Kingman.
In order to win the top prize, the shelter has to adopt out more animals than any other organization in the challenge during June, July and August - and also beat its own adoption numbers for last year during those same months.
Cowper did not have the number of animals WAHS adopted out last summer. However, all is not lost if WAHS misses its adoption mark.
The ASPC will give $25,000 to the shelter that does the best job of reaching out to its community during the contest.
The shelter will also be eligible for grants between $10,000 and $25,000 if it saves the most animals in its division.
If the organization wins the money, some of it will go toward public outreach and the organization's spay and neuter program, she said.
For more information contact the Kingman shelter at (928) 753-2727.