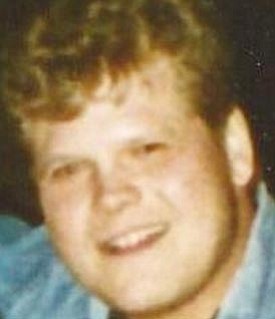 Originally Published: January 24, 2013 6:02 a.m.
Timothy B. Kedziorski of Kingman passed away Thursday, Jan. 17, 2013, at the Joan and Diana Hospice Home at the age of 43. Timothy was born May 28, 1969, in Burlington, Wis.
He is survived by three daughters, Christie and Kali Kedziorski of McDonough, Ga., and Cyanea Klinker of Anchorage, Alaska; and one granddaughter, Kyra Gaines of McDonough. He is also survived by his mother, Patti Irons of Kingman; his sister, Debbie Seaton of Brownstown, Ill.; his four brothers, Peter Kedziorski of Hawthorne, Nev., Kenneth Kedziorski of Kingman, Thomas Kedziorski of Las Vegas and Joseph Kinnear of Kingman. He was preceded in death by his father, Peter F. Kedziorski of Diamond Lake, Ill.
Tim was a chef by trade. He worked in various kitchens throughout the Southwest for the past 26 years.
Tim enjoyed exploring, camping, riding motorcycles, golf, hunting, fishing, target shooting, listening to music, playing his guitar (not much of a guitar player, but he enjoyed it!) and mostly spending time with his family, which he was always there for.
A life cut too short, our son, brother, father, grandfather, uncle and friend will be forever mourned and missed by all.
In lieu of flowers or cards, donations may be made in Timothy Brian Kedziorski's name to the Joan and Diana Hospice House, 812 Airway Ave., Kingman, AZ 86409.
Call (928) 681-8710 for more information.