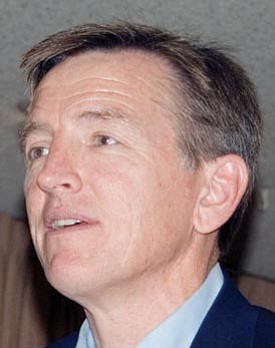 Originally Published: January 29, 2013 6 a.m.
A bout with the flu caused U.S. Rep. Paul Gosar to cancel a meeting at his new Kingman office Monday and postponed his announcement of a bill designed to help Mohave County Downwinders get compensation from the federal government.
The Downwinders are a group of residents who lived in Mohave County and were exposed to radioactive fallout from nuclear testing at the Nevada Test Site during the 1950s and 1960s.
Gosar is attempting to amend the Radiation Exposure Compensation Act that Congress passed in 1990. The act is designed to compensate victims who lived downwind of the Nevada Test Site, worked in uranium mines or worked at the test site and developed cancer.
It includes residents in 10 counties in Utah and five counties and parts of Clark County in Nevada. It also includes Apache, Coconino, Gila, Najavo and Yavapai counties and part of Mohave County north of the Grand Canyon in Arizona.
The rest of Mohave County is ineligible for compensation due to a spelling mistake.
Arizona Mining Inspector Joe Hart told Gov. Jan Brewer during a town hall meeting in 2010 that Mohave had been spelled with a "j" instead of an "h" in the act and a federal staffer thought the document referred to the Mojave Desert, not the county.
Several congressmen and U.S. senators from Utah and Arizona have unsuccessfully tried multiple times over the years to get the act changed to include all of Mohave County.