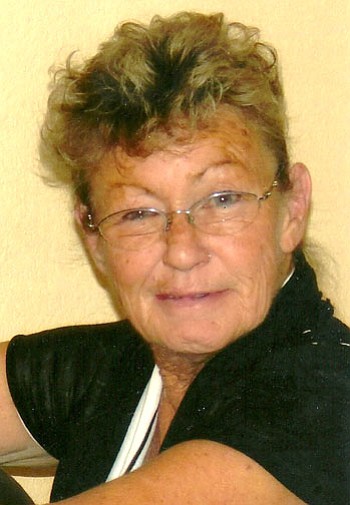 Originally Published: July 5, 2013 6 a.m.
Linda "Lynn" Rae (Darrow) McCormack, 62, passed away on Monday, June 24, 2013, in Kingman. Lynn was born on Jan. 18, 1951, in Redlands, Calif., to James and Amy (Miller) Darrow Sr.
Lynn grew up in the Redlands/Yucaipa area. She graduated from Yucaipa High School in 1969. Also in 1969, Lynn married Rick Stewart in Redlands. In 1979 they moved to Winston, Ore., to raise their family. Lynn and Rick opened Pinocchio's Pizza in Winston. After her children were grown, Lynn moved to Kingman to be closer to her dad. Lynn worked in the home healthcare field, which she loved. She was always helping people in any way she could. Lynn loved to be outside, whether it was working in the yard or in the mountains or just sitting in a chair.
Linda was preceded in death by her father, James Darrow Sr.; her stepfather, Harlan Sherrill; brothers, James Darrow Jr., Dennis Darrow; and daughter, Neilie Stewart.
Linda is survived by her son, Benjamin "Chad" (Brandy) Stewart of Lowell, Ore.; daughter, Natalie Stewart of Oregon; her brother, Larry (Judy) Darrow of Kingman; her grandchildren, Shay, Shelsea, Noah, Isaiah, Elizabeth and Levi Stewart; her great-grandchildren, Sawyer and Layla; other special people, Aunt Vickie, Margaret, Jenny, Nick and Beverely; and numerous other family and friends that were dear to her. She will be deeply missed by everyone who knew her.
A memorial service will be held at 10:30 a.m. Saturday, July 6, at Metcalfe Park, 315 W. Beale at Grandview Kingman. The family will be greeting friends and relatives at a potluck following the service. Please bring a chair for seating.