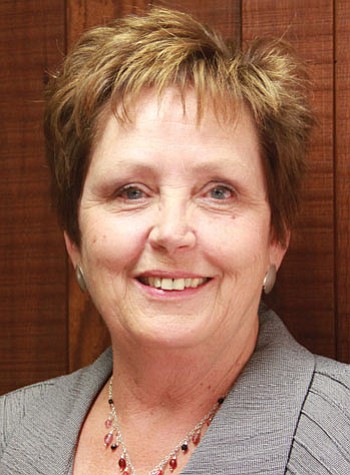 Originally Published: July 18, 2013 6 a.m.
KINGMAN - The vice mayor, now and in the future, will automatically ascend to the mayoral position in the event of a mid-term resignation.
The City Council in a 5-1 vote Tuesday elected to change city code in order to accomplish two goals:
Ensure the outdated code complies with state laws as they apply to filling mayoral vacancies and guide future city councils on what steps to take if the issue arises again.
On the same night Mayor John Salem announced he would resign mid-term effective July 31, the City Council agreed Vice Mayor Janet Watson would complete Salem's term, which ends Dec. 31, 2014.
Watson abstained from the discussion and did not vote on the issue.
Councilman Richard Anderson was a voice of descent, suggesting the council could appoint an outside citizen to be mayor so it wouldn't impact the vice mayor or create the need to appoint a resident to the council.
Anderson clarified his remarks by saying he believes Watson is qualified to be mayor. His concern, he said, is that future city councils might not have the same confidence in their vice mayor, but by city ordinance they would be compelled to name that person mayor.
The City Council had a second proposed ordinance to consider as an option. It would have allowed any member of the council to be named mayor.
Councilwoman Carole Young said she understood Anderson's concerns, but she pointed out the City Council will have to appoint a resident, whether it's for mayor or council member.
"What it all comes down to is we're going to appoint someone from the community. I'd rather we appoint them to the council and not mayor with all the experience and knowledge (the job requires)."
In response to a question from Salem, City Attorney Carl Cooper said he could draft a clause that would allow future City Councils to remove underperforming vice mayors.
The City Council elects its vice mayor at the first meeting after a mayoral election, a point noted by Salem.
"The vice mayor is not elected by a body of voters, but by the City Council. The vice mayor can be removed by council members," he said.
"We chose the vice mayor for that position," said Councilman Mark Wimpee. "I feel the vice mayor is automatically mayor. I feel it's important because we put the vice mayor in that position for a reason."
Young agreed, saying the council identifies "the very best person to fill that role. This is somebody we have confidence in to be the vice mayor, why wouldn't we want the vice mayor to be mayor?"
Councilwoman Erin Cochran spoke on behalf of Councilman Larry Carver, who was unable to attend Tuesday's meeting.
Carver, she said, did not agree the vice mayor should automatically become mayor in a mid-term vacancy.
Cochran, however, sided with the majority of the City Council, saying on the two occasions she voted for Watson to be vice mayor, it was "in her head" that Watson would become mayor if something were to happen to Salem.
Cochran said she shared Anderson's concerns regarding the future.
"We might be setting future councils up," she said.
"My goal is to give the council the greatest flexibility," said Anderson. "I meant no disrespect."
Cooper said he would address how future councils might rid themselves of underperforming vice mayors at a later date. The City Council in August will discuss the process to appoint an interested citizen to the council vacancy that will be created when Salem leaves and Watson takes the helm.
Anderson cast the nay vote.
The city will be in a bit of limbo after Salem's resignation July 31, as Watson won't officially become the city's next mayor for 30 days after that date, per state statute.
Click for home delivery with comics, grocery deals, inserts, TV listings, coupons and more