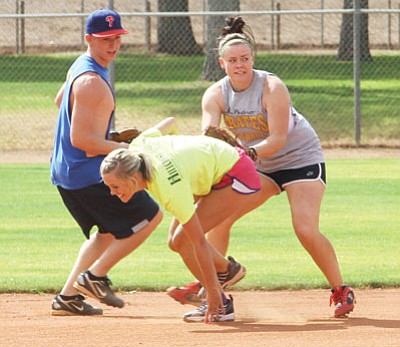 Originally Published: July 23, 2013 6 a.m.
Nineteen teams participated in the Second Annual John Bathauer Memorial Softball Tournament at Centennial Park Saturday.
Two benches were dedicated to John's memory that morning, built from funds raised at the event last year.
The event raises money for the John Bathauer Memorial Scholarship for local high school seniors who have lived through adversity.
Bathauer's widow, Anne was one of the participants in the tournament. "John wanted to give back and he was always playing softball - all of his family loves it," she said. "So it was a natural thing to do."
Click for home delivery with comics, grocery deals, inserts, TV listings, coupons and more