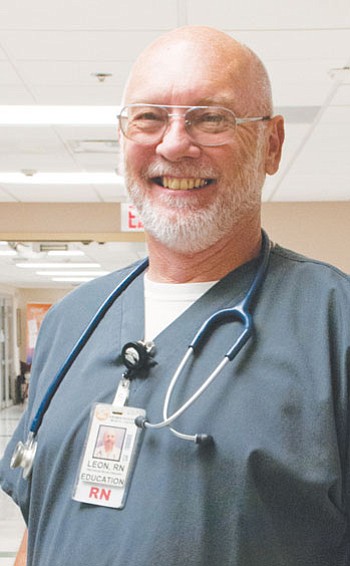 Originally Published: June 2, 2013 6 a.m.
Harry Leon Elliot, a registered nurse at Kingman Regional Medical Center, recently received national recognition for 20 years of certification offered through the American Association of Critical-Care Nurses Certification Corporation.
Critical Care Registered Nurse certification is one of the most advanced professional credentials that can be achieved by a nurse in the field of acute and critical care. There are currently more than 63,000 CCRN-certified nurses practicing worldwide who specialize in the care of adult, pediatric and/or neonatal patient populations.
There are four nurses in the KRMC Intensive Care Unit who are CCRN certified. For more information about AACN or AACN Certification Corporation, visit www.aacn.org or call (800) 899-2226.