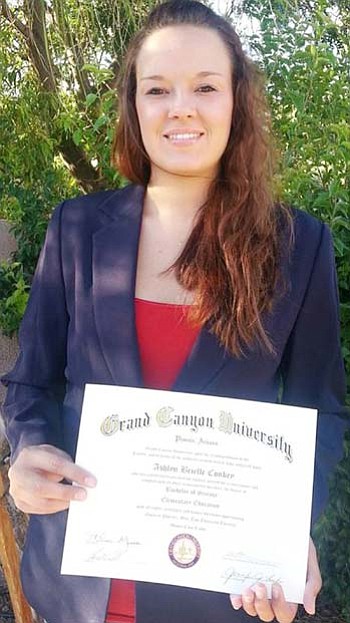 Originally Published: June 23, 2013 5:59 a.m.
Karyn Shuffler Green and Jason Silverthorn are pleased to announce the college graduation of their daughter, Ashlyn.
On May 4, Ashlyn Silverthorn Conkey graduated magna cum laude from Grand Canyon University with a bachelor of science degree in elementary education. Ashlyn is a 2010 graduate of Kingman Academy High School. Ashlyn's future plans include pursuing a career as a middle school science teacher and completing a master's in school counseling.