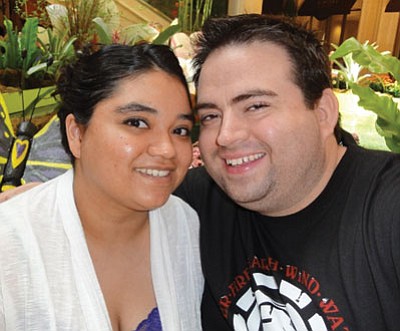 Originally Published: June 30, 2013 6 a.m.
Mike and Phyllis Day of Kingman are pleased to announce the engagement of their daughter, Amber Jean Day to Andrew Albert Clawson, son of Al and Kim Clawson of Phoenix.
Andrew proposed to Amber on Dec. 1, 2012. Amber is a graduate of Phoenix College with an ASA in Criminal Justice. She hopes to graduate with another ASA in Graphic Design in the fall of 2014.
She's currently working at Tiffany and Bosco as a clerical assistant. Andrew is a graduate of Arizona State University with a bachelor's degree in Criminal Justice and will soon obtain his certificate for paralegal studies from Phoenix College. He is currently employed at Fennemore Craig as the P.I. practice manager.
Their wedding is planned for Jan. 25, 2014, in Phoenix.