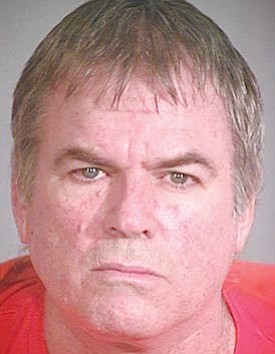 Originally Published: March 25, 2013 3:25 p.m.
KINGMAN - A Mohave County jury on Monday condemned convicted killer Darrell Ketchner to death.
Jurors deliberated roughly four hours before returning their verdict.
The same jury two weeks ago spent 45 minutes deliberating whether Ketchner was guilty of first-degree murder in the July 4, 2009 fatal stabbing of 18-year-old Ariel Allison, the shooting and stabbing of Ariel's mother, Jennifer Allison, and two additional counts of aggravated assault.
Ketchner appeared nervous before the verdict was read in Superior Court Judge Rick Williams' courtroom. At one point he turned and smiled at one of his daughters.
He sat emotionless when the verdict was announced before he was quickly removed from the courtroom.
Look in Tuesday's Daily Miner for more on this story.
Williams scheduled a formal sentencing hearing for April 29.