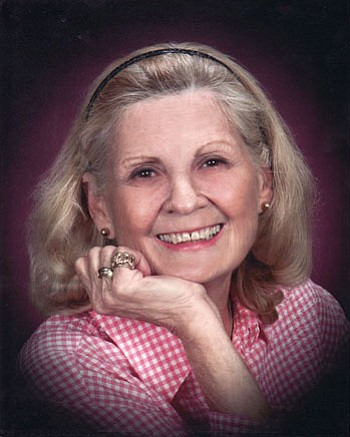 Originally Published: March 27, 2013 6 a.m.
Loni was born Oma Lonette Hicks in Henryetta, Okla., on June 29, 1929. She was preceded in death by her parents, Ruth and Lon Hicks; and her sisters, Margaret Decker, Virginia Gail Byrd and Barbara Ann Biama.
She is survived by her only dearest brother, Robert A. Hicks (Patty) of Temecula, Calif.; her children, Elaine Salter of Kingman, Vince Latora (Gina) of Huntington Beach, Calif., Jarée Schroeder of Torrance, Calif., and son, William Schroeder of Torrance; grandchildren, Charles Mungarro of Kingman and Annette Latora and Anthony Latora, both of Huntington Beach; two great-grandchildren, Ashley Mungarro of Torrance and Mia Violet Salter of Kingman; and many nieces and nephews.
Loni attended First Southern Baptist Church, 3120 Hualapai Mountain Road in Kingman (phone (928) 753-3238). The memorial will begin at 10 a.m. Saturday, March 30. Pastor Paul Daniel will preside.
She had many friends and will be dearly missed.