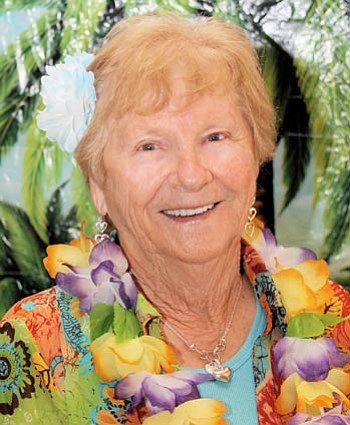 Originally Published: March 28, 2013 6 a.m.
Bertha "Bert" Maggard, 79, of Kingman died Sunday, March 24, 2013, in Kingman. She was born Oct. 19, 1933, in Denny, Ky., to David and Susie Maxwell. She moved to Mohave County 44 years ago from California.
She finished eighth grade, was a homemaker, professional mother and grandmother. She was a member of the Senior Center.
Bert is survived by her daughters, Fay (Mike) Mueller and Sandy Maggard, both of Kingman; her sons, Steve (Anna) Maggard of Florida, Michael Maggard of Bullhead City and Ronald (Heather) Maggard of Bullhead City; 15 grandchildren; and 10 great-grandchildren.
Her service will be at 3 p.m. Friday, March 29, at Sutton Memorial Funeral Home, 1701 Sycamore Ave.
In lieu of flowers, donations can be sent to KRMC Hospice, 812 Airway Ave., Kingman, AZ 86409.