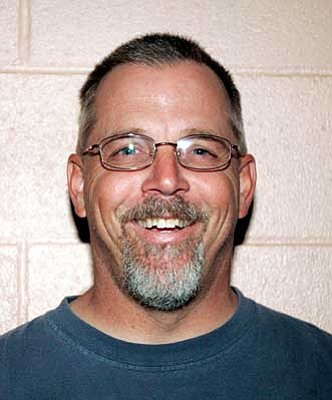 Originally Published: March 29, 2013 6 a.m.
KINGMAN - Kingman High Athletic Director John Venenga hopes to announce a new football coach next week.
Fifteen showed interest in the position that opened up when Rob York resigned at the end of last season.
"Hopefully by the middle of next week we can offer someone a position and get someone in place for spring football," Venenga said.
A search committee interviewed three candidates recently. Venenga would not reveal their names because of ongoing reference and background checks.
The hiring process is concluding after a majority of Phoenix area schools have already hired football coaches for next season.
"We had to wait to see what the district might have open when it comes to teaching positions," Venenga said. "But as long as we have someone in place for spring ball, that's the important thing."
The search committee included Venenga, KHS principal Patrick Carey, Mohave County Attorney Matt Smith and Craig Schritter from the Kingman Unified School district. The committee also included former KHS head football coach and current Lee Williams assistant coach Ray Smith.
There were some concerns over Smith's connection with Lee Williams and why a football coach there would have a hand in picking the next football coach at Kingman High.
"There was concern, but what we asked Ray to do is we wanted him to find a candidate that he would have to coach against at a state championship game," Venenga said. "He wants all kids to be successful and wants all kids to be able to play football, it doesn't matter to him if it's at Lee Williams, Kingman High or Kingman Academy."
Smith couldn't be reached for comment.
Last year the Bulldogs finished 4-6. In his four years as head coach, York compiled an 11-29 record.