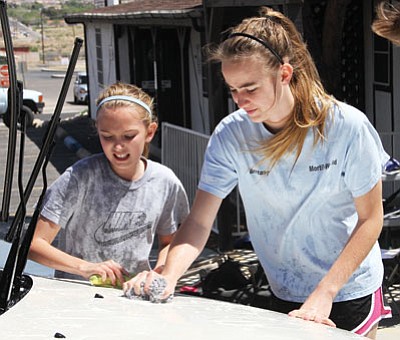 Originally Published: May 5, 2013 6 a.m.
Brittany Weese, 15, at right, was recently accepted into the National Student Leadership Conference for Medicine and Health at the University of California-Berkeley.
The conference, held in July, provides students an opportunity to work closely with medical professionals as they learn basic clinical and surgical techniques.
She's organizing fundraisers to cover the cost of going, including a dog wash May 11 at Morti's World Pet Grooming, 701 Stockton Hill Road.
Pictured with her is Faith Edwards, 10.