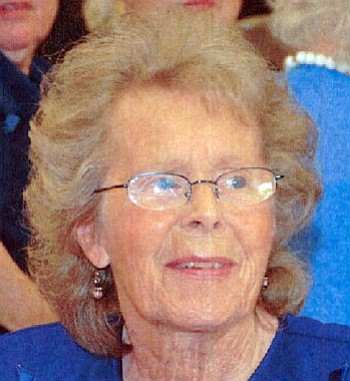 Originally Published: May 8, 2013 6 a.m.
Rosemary Benjamin, fondly known as "Pee-Wee," passed away Thursday, May 2, 2013 at the age of 80. She was born July 1, 1932, to William and Rose (Blasko) Prytherch in Binghamton, N.Y.
Rosemary chose nursing as her career and was a licensed nurse for many years. She moved to Arizona, where she has resided for the past 29 years, settling in Mohave County. Rosemary loved gardening, which was reflected in the rose garden growing at her house in Kingman. She had a passion for animals and used to raise and train horses for show and raised dogs as well; she ran her own dog grooming business at one point.
Rosemary is survived by her children: son, Robert J. "Bobby" Benjamin Jr. of Havasu Lake, Calif., and daughter, Deborah Lynn Blanchard of Lake Havasu City; her brother, William Prytherch of Washington; sister, Tina Wells of San Diego, Calif.; four grandchildren; and four great-grandchildren. She was loved very much and will be greatly missed. Condolences may be sent to the family at www.lietz-frazefuneralhome.com.
Arrangements were placed under the care of Lietz-Fraze Funeral Home and Crematory, Lake Havasu City.