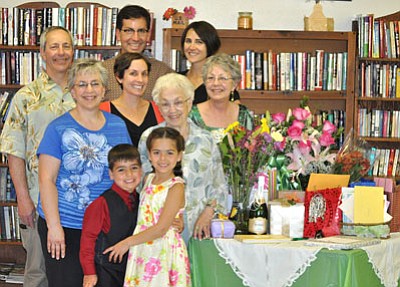 Originally Published: May 12, 2013 6 a.m.
Nancy Rembolt celebrated her 90th birthday on April 20 at the Kathryn Heidenreich Adult Center. Many friends and family attended.
Pictured are her family: back row, Michael Rembolt, Joe Bunik and Jodi Davenport Bunik; middle row, Carla Rembolt, Teresa Bunik, Nancy Rembolt and Rita Bunik; and front row, great-grandchildren Joey and Alexandra Bunik.