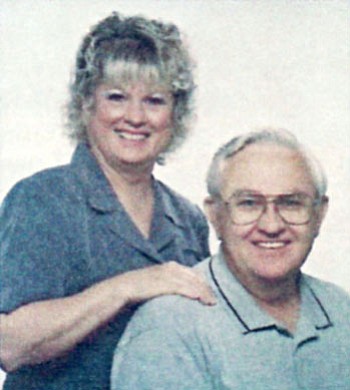 Originally Published: May 12, 2013 6 a.m.
Fromer Kingman residents, Chris Lee Christensen Jr. and Linda Eileen Christensen, continued their journey for eternity together after an automobile accident on Wednesday, April 24, 2013.
Lee was born on Feb. 24, 1946, in Medford, Ore., to Chris and Margaret Christensen. Eileen was born on Dec. 24, 1946, in Hillsboro, Ohio, to Roy and Verla Hamilton. They are both graduates of Kingman High School, class of 1964. They resided in Bluff Dale, Texas, the last four years.
They were active members of the Church of Jesus Christ of Latter-day Saints in Stephenville, Texas. They loved and are loved by everyone in their family. Above all, they loved each other. Both enjoyed serving the community. Lee was a valuable part of the community, working as the Base Pilot Supervisor of the Air Evac Lifeteam, Granbury, Texas, location.
They are survived by their children, Shanon Christensen, Margaret Christensen Calhoun, Ryan Christensen, Mitchell Christensen and Amber Christensen Lowery. They are also survived by 17 grandchildren. Lee's surviving siblings include Darell Christensen, Loren Christensen, Larry Christensen and Debbie Fleming. Eileen's surviving siblings include Kenneth Hamilton, Charlie Suttles, Darlene Greene, Karen Vanzrant and Sue May. Eileen is also survived by her mother, Verla Suttles.
Services were held Wednesday, May 1, at the LDS church in Stephenville, Texas. The funeral procession was escorted by three fire trucks, two ambulances and a Bell Long-Ranger helicopter flying overhead. The helicopter continued to fly overhead during the graveside service, which included a 21-gun salute.