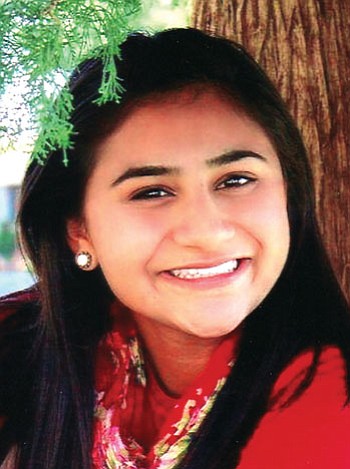 Originally Published: May 19, 2013 5:59 a.m.
Aisha Subhan, 18, a senior at Kingman High School, was recently chosen as a Student Rotarian by the Kingman Rotary Club. She is the daughter of Dr. Mohammad and Rafat Subhan. She said that she felt incredibly honored.
In her presentation to the club, she shared her experiences and her hopes of them being beneficial to improving Kingman's youth. She has been involved in the KHS theater program, is president of the National Honor Society, and has been in Girls' State and Girls' Nation with the American Legion Auxiliary.
Aisha plans to attend the University of California-San Diego next year and will be majoring in political science/international relations.
She hopes to be a journalist and diplomat one day.