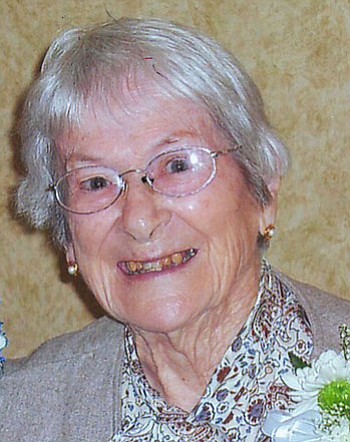 Originally Published: May 19, 2013 6 a.m.
Evelyn "Evie" Carlson was called home by our Heavenly Father on Tuesday, May 14, 2013. Her family was honored to have her at home until the end of her life on Earth.
Evie is survived by her two sons, Bob and Don Carlson; and preceded in death by her beloved husband of 55 years, Harry.
Evie was a member of Kingman Presbyterian Church for 12 years. Evie showed the love of our Lord's service through volunteering in her community - the Mohave Museum of History and Arts, her church and the local public schools. If you knew Evie, one would be fortunate to receive a hand-crafter card - her proudest monthly project!
The memorial services will be at 2 p.m., Saturday, May 25, at the Kingman Presbyterian Church, 2425 Detroit Ave.
The family asks that in lieu of flowers, donations be made to the Joan and Diana Hospice Home, 812 Airway Ave., Kingman, AZ 86409-3588.