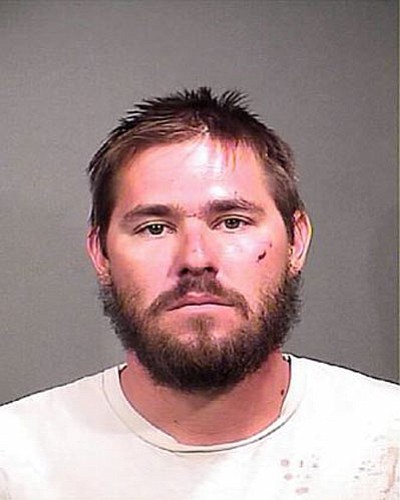 Originally Published: November 5, 2013 6 a.m.
GOLDEN VALLEY - A Golden Valley man faces felony domestic violence charges after allegedly hitting and pushing his 16-year-old stepdaughter at their home in the 4300 block of Concho Road.
Christopher Bruce Poppin, 32, reportedly became upset with the girl and told her to leave the home.
As she prepared to do so, he allegedly hit and pushed her, according to police.
The caller, Poppin's wife and the girl's mother, told deputies he punched her when she intervened.
The teenager was transported to Kingman Regional Medical Center with non-life-threatening injuries, according to the Mohave County Sheriff's Office.
Poppin left the home prior to the arrival of deputies. His father contacted law enforcement at about 4:30 a.m. Monday and told them Poppin wanted to surrender.
Deputies responded to the home and took him into custody. According to deputies, Poppin said he acted in self-defense. He faces a felony charge of aggravated assault per domestic violence.
More like this story