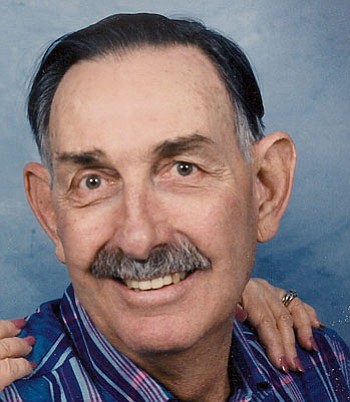 Originally Published: November 13, 2013 6 a.m.
Klein S. Bartmus, 85, of Kingman, died Sunday, Nov. 10, 2013, in Kingman. He was born Nov. 22, 1927, in North Hollywood, Calif.
After graduating high school and studying at college for a year, he moved to Arizona to work on the family-owned Wagon Bow Ranch near Wikieup. He then went to work for the Arizona Department of Transportation, and from there to work for Ford Proving Grounds near Yucca, where he retired.
Following his retirement, he and his wife, Pat, enjoyed traveling, gardening and spending time with family. Klein was also a lifetime member of the Benevolent and Protective Order of the Elks of Kingman, Lodge No. 468, and spent many hours cooking in the Elks' kitchen and attending their various functions.
He is survived by his wife of 45 years, Patricia Bartmus; stepdaughter, Cheryl Burns (Harris); daughters, Pat Latch (Alan) and Brenda Bartmus; sons, Jack (Gus) Bartmus, Bill Bartmus (Mona) and Joe Bartmus (Pam); his sisters, Betty Brock, Mary Boice and Elizabeth Fourkas; as well as many grandchildren and great-grandchildren.
He was preceded in death by his parents, Peter and Dora Bartmus; and siblings, Galen Bartmus, Dorothy Fellows, Peter Bartmus Jr., Bernice Cline and Victor Bartmus.
Services will be held at 10:30 a.m. Nov. 16 at the Kingman Elks Lodge, 900 Gates Ave.
In lieu of flowers, donations may be made to the Arizona Elks Children's Research Center through the Kingman Elks Lodge.