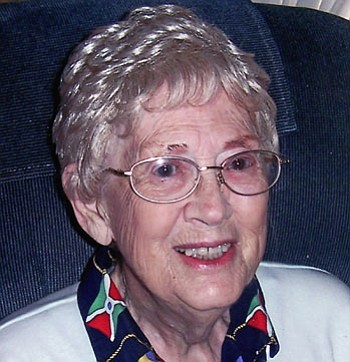 Originally Published: November 17, 2013 6 a.m.
Grace Herrs Lucier Phelps, 93, died Nov. 1, 2013, in Kingman. She was born in Welch, Okla. on June 12, 1920, to George Alvin and Sarah Taylor Dorsey. In 1938, the family moved to southern California, where she met and married Elmer Herrs. She and Elmer retired to Kingman in 1980. Elmer passed away in 1983. They were married 42 years.
After a year and a half, she married Elder Lucier. They were married six years when he died in 1990. In 1993, she married Hale Phelps. They were married 13 years when he passed away in 2007.
During her working years, she was employed as a bookkeeper and did miscellaneous office work. She enjoyed music and reading.
She was preceded in death by her parents; her sister, Alice Coen; brothers, Alvin and George Jr.; Elmer Herrs, Elder Lucier and Hale Phelps. She is survived by nieces, Bobbi Atwater (Dennis) of Colorado and Carol Mccallister (Jim) of Nevada.
The memorial service will be at 11 a.m. on Saturday, Nov. 23 at Good Shepherd Lutheran Church, 3958 N. Bank St., Kingman, AZ 86409.
In lieu of flowers, please make a donation to Good Shepherd Lutheran Church.