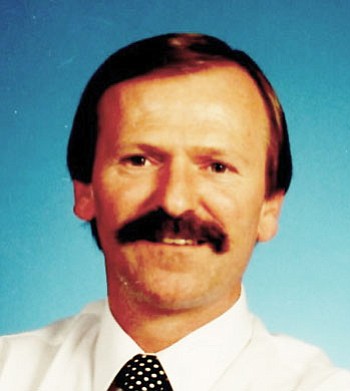 Originally Published: October 2, 2013 6 a.m.
Charles Clifford Young Sr. of Golden Valley, Ariz., passed away Friday, Sept. 27, 2013. Cliff was born Jan. 29, 1947, in Topeka, Kan., to Oscar C. Young of Lubbock, Texas and Josephine Stramel Young of Topeka.
Cliff was raised in the German Catholic Parish of St. Joseph's where he attended elementary school. He graduated from Topeka High School in 1966. He spent three years in the United States Marine Corp; one year was spent overseas during the Vietnam War. Cliff worked and retired from Rockwell-Boeing in 2003. He worked on the B1 Bomber, RS27, and space shuttle engines. His work with the Boeing Company took him to California, Texas, Louisiana and Florida.
Cliff loved being active and enjoyed boating, fishing, motorcycles, and desert riding on his Polaris. He relocated from Las Vegas to Golden Valley in 2005 where he built a new home and steel building. He enjoyed meeting people and having them over for barbecues.
Cliff is survived by his wife of 45 years, Rita Elliott Young of Golden Valley; son, Charles of Las Vegas; brother, Greg Young (Patti) of Topeka; sister, Peggy Young Chittenden (Gary) of Scottsdale, Ariz.; and grandson, Charlie of Las Vegas. He was preceded in death by his parents and sister Pamela Rusk.
Mass will be held 10 a.m., Thursday, Oct. 3, at St. Mary's Catholic Church, 302 E. Spring St, Kingman. A private military burial will follow at a later date.
In lieu of flowers, please make a donation to the St. Mary Catholic Church Building Fund, 302 E. Spring St, Kingman, AZ 86401. Thoughts and condolences may be submitted to the family at www.lietz-frazefuneralhome.com. Arrangements were placed under the care of Lietz-Fraze Funeral Home and Crematory in Kingman.