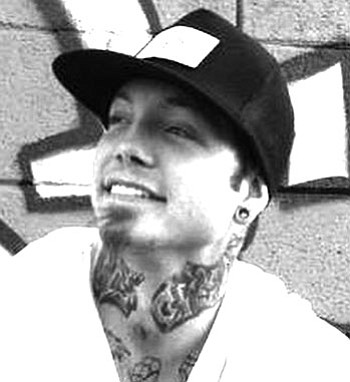 Originally Published: October 17, 2013 6 a.m.
Lars Ryan Welch, 26, was a beloved and loving son and brother born March 3, 1987, in Kingman to Steven and Sharlene Welch. Lars left us to be with the Lord on Tuesday, Oct. 8, 2013.
As a young boy, Lars enjoyed learning about the wildlife of the desert and was active in karate, baseball and Cub Scouts. Lars grew up in Golden Valley, where he attended Black Mountain Elementary School, Eagle Academy and Kingman High School, from which he graduated in May 2005. When in high school, Lars excelled in culinary arts, which he loved. He had a great passion to help others and was able to express that through the Teen Challenge program. He attended the Golden Valley Baptist Church, where he came to know and love the Lord. Lars enjoyed cars of all makes and models, and could identify almost any car from a distance. While in Teen Challenge, he got to work with classic cars for the Barrett Jackson Car Auction, which was a dream come true. Lars also had the chance to work alongside the Yarnell Hot Shots while fighting forest fires all over Arizona, which was a career path he desired. He dearly loved his family and enjoyed spending time with each one, especially his brother, mother and grandparents. He had many friends whom he made a great impact on with his laughter, charm and great sense of humor.
Lars was preceded in death by his father, Steven Welch; grandfather, Charles Henry Greenfield; and three of his cousins. He is survived by his mother, Sharlene Ann Welch; brother, Erick Allen Welch; grandmother, Hilda Greenfield; many aunts and uncles; and a great number of cousins, second cousins and several third cousins.
Visitation will be at 10 a.m. with a memorial service at 11 on Friday, Oct. 18, at Golden Valley Baptist Church, 100 S. Higley Road, followed by burial at 1 p.m. at Desert Lawn Cemetery in Fort Mohave. A celebration of life and time spent with Lars will be at 3:30 p.m. at the Welch residence in Golden Valley.