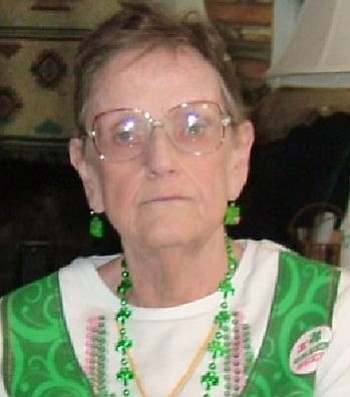 Originally Published: October 27, 2013 6 a.m.
Mary Lu (Lucille) Crane passed away in Mesa on Oct. 19, 2013, following a stroke.
Mary Lu was born in Mansfield, Ohio, on Nov. 7, 1941, the fourth of five children, to Earl and Lucille Roberts. She received her education at St. Peters grade and high schools in Mansfield, and graduated from Ashland College with a bachelor's degree in music education.
She moved to Arizona in 1968 and has resided in Kingman for the past 39 years. Mary Lu met her soul mate, Lynn, in 1990 as choir members at St. Mary's Catholic Church. Mary Lu became the choir director and one of the church's organists. Lynn delighted in making Mary Lu laugh during choir practice and they eventually began dating. Lynn and Mary Lu were married in July 1991. Mary Lu was a music teacher in the Bullhead City school system, and was to retire in 1997 but a car accident in December of 1996 forced her to retire early.
Mary Lu and Lynn became members of Grace Lutheran Church, where she directed the children's choir for a year. She volunteered for her husband's parenting classes, as well as doing whatever she could for the social service agencies where Lynn worked.
Mary Lu was preceded in death by her parents, Edward Earl and Lucille Eileen Roberts; and her sisters, Marilyn Eso and Audrey McCaw. She is survived by her husband of 22 years, Lynn Crane; her four children, Kelly Snow (Jeremy), Chris Bonngard (Robin), Tom Bonngard (Cheryl) and Robert Bonngard (Michelle); her brother, Earl Roberts (Pat); her sister, Kathy Noto (Russ); and many cousins, nieces and nephews. Mary Lu also leaves behind eight grandchildren and six great-grandchildren.
Services will be held at 2 p.m., Saturday, Nov. 9, at Grace Lutheran Church, 2101 Harrison St., Kingman. In lieu of flowers, friends may make a donation to the organization of their choice.