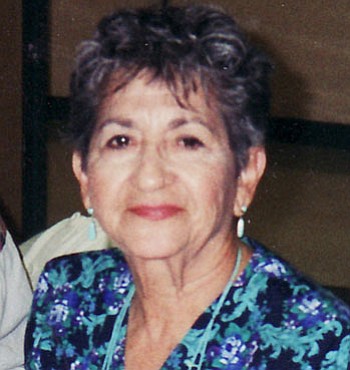 Originally Published: September 1, 2013 6 a.m.
Natalie "Tally" Anita McCasland, born Dec. 1, 1925, passed away Sunday, Aug. 18, 2013. Natalie, "Tally," of Tempe was a lifelong resident of Arizona. She was the second of 10 children born to Tony Acuna and Catalina Campa Acuna.
Natalie graduated from Kingman High School in 1943, then joined the Cadet Nurse Corps. In 1947, she graduated as an RN from the Good Samaritan School of Nursing in Phoenix and returned to Kingman. She worked as an office nurse for Arthur A. Arnold, MD, and as a hospital nurse at what was then the Mohave County General Hospital.
She truly loved nursing and worked in a variety of positions throughout her 40-year career. It was not unusual for Natalie to work three jobs - nursing, helping her husband, Richard Huelon McCasland, operate a family restaurant in Kingman, and caring for her two girls and extended family and friends.
After divorcing, Natalie re-located to the Phoenix area and was employed by the Indian Health Service as a pediatric nurse at the Phoenix Indian Medical Center from 1969 until she retired in 1989.
She enjoyed oil painting, keeping up with current events, attending ASU football games and spending time with her grandchildren. Natalie was a member of the Daughters of Mohave Pioneers and the Colorado River Historical Society.
Natalie is predeceased by a sister, Marian, and a brother, Arthur. She is survived by a daughter and son-in-law, Kathy and Allen Tapija of Cave Creek and their son, Nathan; a daughter, Gaynelle McCasland of Chandler and her two children, Evan Bilton and Alyse McCasland. Natalie is also survived by five sisters and two brothers, Kate Arredondo of Flagstaff, Virginia Sutherland of Lake Mohave, Alice Acuna of Berkeley, Gertrude Dye, Ernestine Stein and David Acuna, all of Kingman, and Tom Acuna of San Francisco. Aunt Tally also leaves behind 15 nieces and nephews who were all so precious to her.
The family wishes to thank Emeritus of East Mesa, Hospice of the Valley and St. James Episcopal Church in Tempe for their excellent care, support and spiritual comfort.
Memorial services are planned for a later date in Kingman.