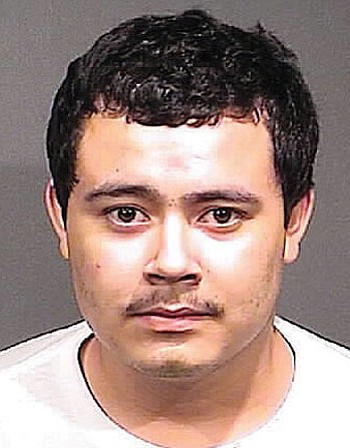 Originally Published: September 8, 2013 6 a.m.
Following a tip from the National Center for Missing and Exploited Children regarding child pornography, Mohave County Sheriff's detectives on Thursday arrested a Golden Valley man and charged him with 10 felony counts of exploitation of a minor.
Eulalio Trejo Hernandez, 18, allegedly had numerous images of child pornography on his cell phone. Detectives said Hernandez shared the images with others on an online social network.
He was taken into custody without incident at about 2 p.m. at a home in the 3300 block of N. Higley Road.