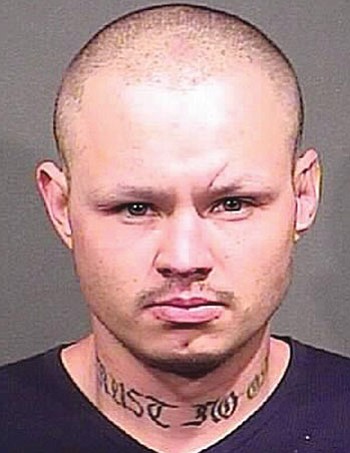 Originally Published: September 22, 2013 6 a.m.
KINGMAN - A nearly six-month-long investigation concluded Thursday when Mohave County Sheriff's deputies arrested on a felony warrant a Kingman man on charges related to child sexual molestation.
Police said Joseph Eldean Fellows, 27, resisted arrest and a Taser was used to subdue him at about 15 minutes after midnight at a residence in the 3100 block of E. Potter Avenue.
The investigation began March 30 when a caller alleged Fellows sexually abused three children, ages 5, 6 and 8, at a home in the Butler area, according to Mohave County Sheriff's Office spokeswoman Trish Carter.
Fellows faces felony charges of attempt to commit sexual conduct with a minor, molestation of a minor and two counts of sexual conduct with a minor under 12 years of age per domestic violence.
Click for home delivery with comics, grocery deals, inserts, TV listings, coupons and more