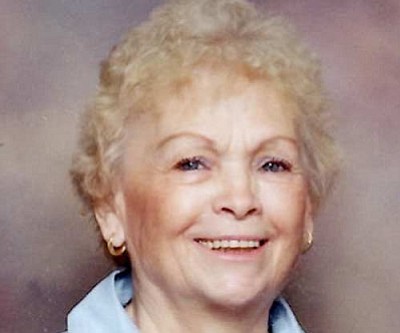 Originally Published: September 29, 2013 6 a.m.
Colleen Moore, 77, died Saturday, Sept. 21, 2013, from complications of pneumonia at Kingman Regional Medical Center.
She was born March 22, 1936, to Orrie and Alice (Dage) Moore in Ame, Iowa. Colleen went to school in Roseburg, Ore. She lived in Spokane, Wash.; Coos Bay, Ore.; Portland, Ore.; and Kingman. She had lived at The Gardens Assisted Living since April 2009.
She loved her family, friends and the caregivers who took great care of her.
Colleen is survived by three daughters, Cari Clark (Gary), Vicki Nailor (Jim) and Carmen Russ; son, Casey Clark (Cori); brother, Lester Coy (Becki); and uncle, Whitey Dage (Jessie). She is also survived by grandchildren, cousins, nieces and nephews.
Colleen loved crossword puzzles and painting her fingernails. She is dancing in heaven with family and friends on two good legs.
Thoughts and condolences may be submitted to the family at www.lietz-fraze-funeralhome.com.
Arrangements were placed under the care of Lietz-Fraze Funeral Home and Crematory in Kingman.